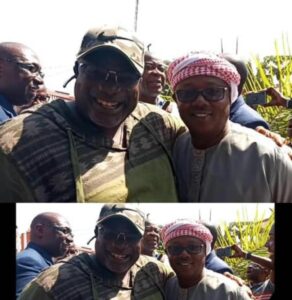 The Director General of Global Initiative for Good Governance, Chief Dr. Emeka Kalu has congratulated his brother and friend, His Excellency, President Umaro Sissoco Embaló, President of Guinea-Bissau on the special occasion of his birthday.
Kalu, who is a seasoned technocrat and popular Nigerian Political activist said in a statement signed by him, that President Embaló is a dedicated and refined leader with foresight for development of Guinea Bissau.
"I sends warm greetings, joining family and friends to celebrate an icon of good governance heralded by years of hard work, dedication and commitment to building a better Guinea Bissau economy in the person of His Excellency, President Umaro Sissoco Embaló.
"I affirms that President Embaló's diligence and leadership acumen continues to inspire many, and his propensity for creating opportunities for others to prosper is legendary, urging him to remain focused on his vision of a greater and better Guinea Bissau."
"It is my prayer that the Almighty God will reward him with longer life, good health and more wisdom to pilot the affairs of Guinea Bissau".